Powder Room Function and Style for 2020
Powder Room Function and Style for 2020
5 October, 2023
Powder rooms are typically found on the smaller side including just a sink and toilet, but that doesn't always translate to plain and boring.
When planning out a small space, especially for function, Nicole Ciarrocchi, President and CEO of the Bungalow Group recommends saving space using smart design that works specifically for you. Pedestal sinks free up floor space for example, but offer limited storage – so your choices need to be personally considered.
With everyone spending more time inside their homes these days, we can start to feel the effects of rooms or spaces that don't function really quickly.
Trends for 2020 include some styles that we've seen and homeowners have loved for some time. Think white, bright and airy, cool concrete, accent walls of tile or wallpaper or a beautiful floor of mosaics – a style we love and install in many of our newest models.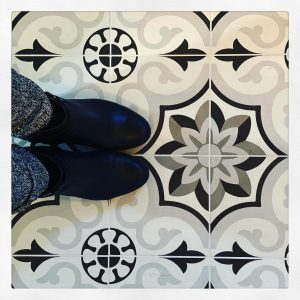 The truth is, a powder room, or other smaller space in your home is a great way to display your homeowner style and design preferences, even if they're more dramatic and modern than the rest of your home. "Just be sure to choose a floor tile that you know you'll love, as this will be the hardest to change once it's done" says Nicole Ciarrocchi. "Paint, lighting, mirrors, these choices are easier to change if they go out of style or you aren't loving the look anymore".
Small bathrooms can be beautiful, especially with the use of smart and stylish design.
For more tips on building your dream home or creating a space that you love, check back regularly for more inspiration on our blog!
www.bungalowgroup.com